The news below is from the SobekCM user's email list and the SobekDigital website (https://sobekdigital.com/news/#sobekcm_retrospective).
---
SobekCM Annual Retrospective
December 11, 2014
As this year draws to a close, we look at changes around the SobekCM Digital Repository open-source software over the last twelve months. Changes were many, but the greatest has been a growth in the SobekCM community, with many more instances of SobekCM running. Many code updates also occurred over the last year. Read about them all in the SobekCM Retrospective.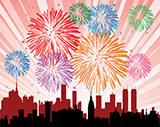 After years of quiet development, SobekCM Digital Repository stopped keeping itself a secret in 2013, and the growth has been tremendous. The number of instances of the software has more than quadrupled over the last eighteen months. These new instances, and new users, have helped make the system more robust with their feedback.
This year also saw the completion of the major refactoring to move towards HTML5 and a corresponding increase in the ability to theme the software for each individual institution. Every piece of the HTML-generating code was examined and refactored, with more reliance on updatable stylesheets and less on static images. As a result, we can see an increase in the different looks and feels of the systems in use.
Many new features were also added or completed over the last year, benefitting users of all types – public users, submitters, and collection managers/curators.
Finally, we began some major architectural changes as we move to a more distributed, microservices-based architecture. This work should complete in this coming year, with the release of SobekCM 2015. Last year saw many improvements and the software is now poised for many more in the years to come!
Read more in the SobekCM Retrospective.